Everything You Need To Know
About Video For Events
During your event, you can use video to give attendees and external viewers a look behind the scenes, streamline your communication and strengthen your brand with interviews and testimonials. There are so many interesting things happening at your event, take advantage of that to create tons of content for your social channels!
1. Welcome
During your event, you can use video to give attendees and external viewers a look behind the scenes, streamline your communication and strengthen your brand with interviews and testimonials. There are so many interesting things happening at your event, take advantage of that to create tons of content for your social channels!
Tips:
If you're organising a corporate event, it's a good idea to
include this welcome message at the beginning of your
presentation as an intro.
Creating all your content in the same branding, straight
from the welcome message up to the end of your
event, makes you look super professional.
Make sure you find out beforehand what the exact
sizes of the screens will be so you can make the
most of them.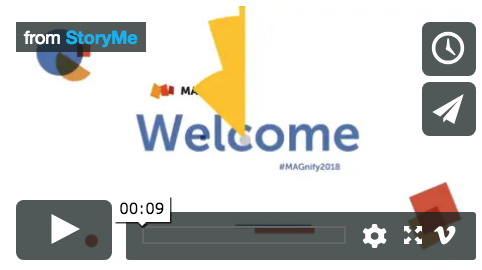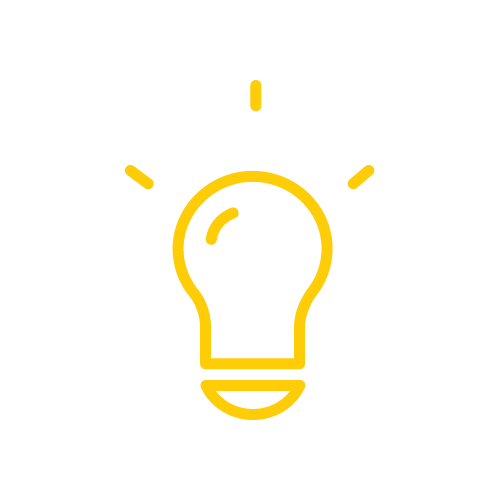 2. Speaker Announcement
Rather than just calling a speaker on stage, keep users engaged with a visual introduction. This also makes it easier for people to understand the name or company and note it down if they want to.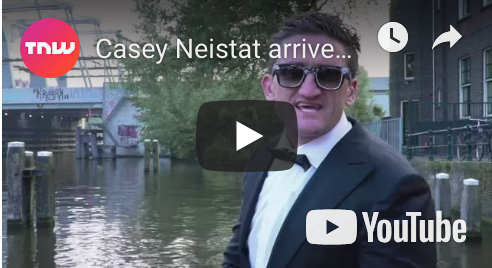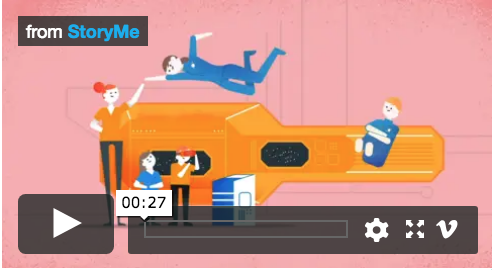 Use varying sound design to make sure these introductions don't become monotonous, because then people won't pay attention to them anymore.

3. Animated Slides or Intermezzo's
This one's especially for corporate events with several presentations or workshops in a row. Adding some animation and videos in between the more corporate slides is a good idea to keep your audience awake!
For BAM, we created a few short and fun videos to announce when the next session was about to start.
At our own event, we announce the breaks, Q&A sessions, award show and other parts of the event with a video loop. It's fun to keep something on the big screen during the break as a background and to grab people's attention when it's time to head back to their seats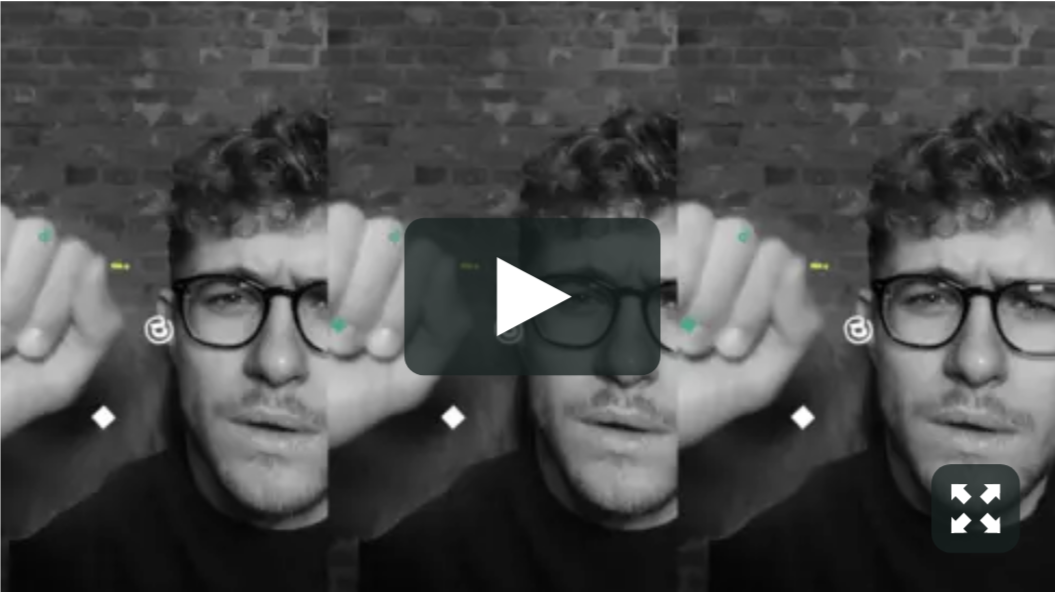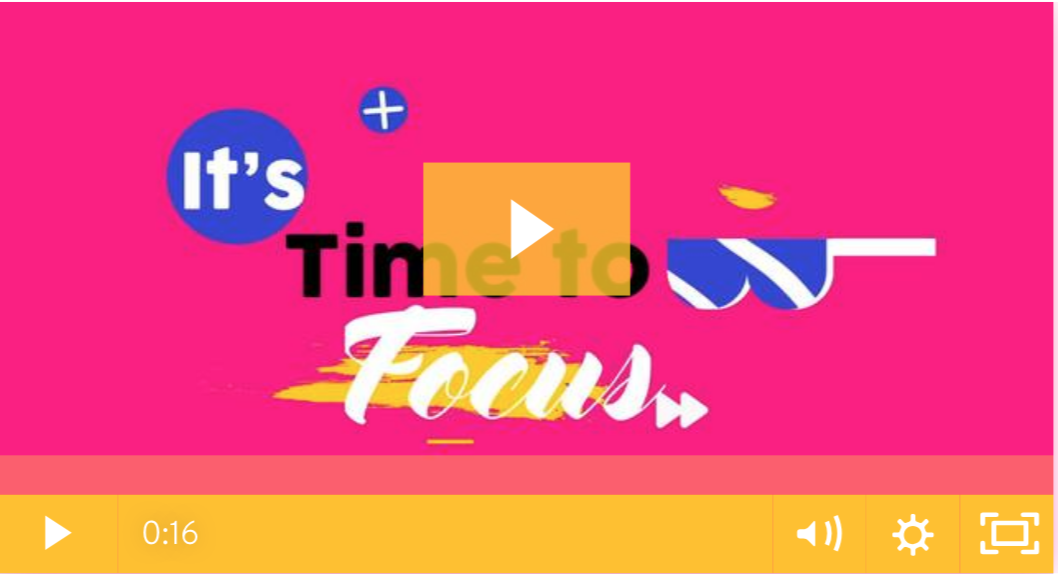 4. Tour Video
With any event comes the search for the ideal event location and some time and effort to get it looking great! Again, thinking about the fact that people love to see behind the scenes content, show them around!
Paradise City is hosted at a unique location, and they decided to show the festival grounds and share some exciting news in one video! Shot with an iPhone, edited with subs and they were ready to go
Tips:
If your tour video is on the long side, think about turning it
into

a timelapse to share on your social

media by using
Hyperlapse (for Instagram), the built-in timelapse function
on your

iPhone or have a

look online - there are plenty of
free tools!
If you have someone at your company who is willing to
make

a vlog, a tour video is also an ideal vlog.

Talk to your
viewers about the location, the set-up and how exciting
you all are!
Content like a tour video (or some fun before and after
shots) is something that is also typically shown on Instagram
Stories.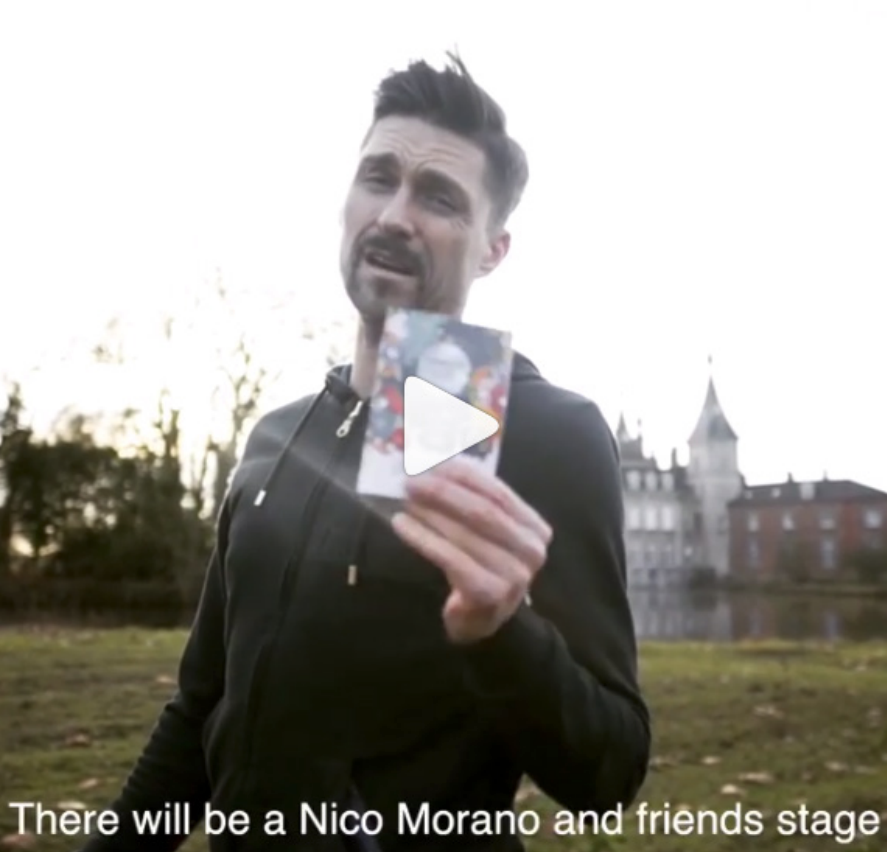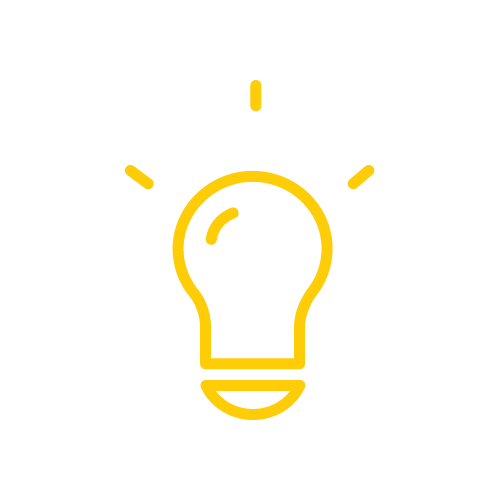 5. Livestream
Think about it: people might not have been able to come to your event even though they were really interested, so by livestreaming you've just added another audience to your event! What's more, if you ask your guests to share the live video, you might have gained some of their audience as well!
A lot of companies and event organizations are starting to use Facebook Live to reach their online audience, but there are a lot of other possibilities such as YouTube and Livestream.
Advantages of using Livestreaming services:
Live Video is a lot more engaging than other videos. According

to Facebook Live, users

spend 3X more time

watching and comment

10X more

when the video is live.

30%

of people who watch your livestream of the event will

attend the following year!

Live Video is a cost effective way of reaching more people. With

Facebook Live for example, you're just using your existing company page and don't need to do a lot of extra investments.
Tips:

Make sure you communicate about your livestream in

advance to build anticipation. According to Facebook, a notification 24 hours before the livestream gives the best results.

Add a description that talks about the content of the livestream and grabs your audience's attention before going

live.

Make sure you have the strongest possible wifi signal to

prevent choppy footage.

Keep an eye on the comments section and be responsive!

Facebook recommends livestreaming for at least 10 minutes. This gives your audience enough time to tune in.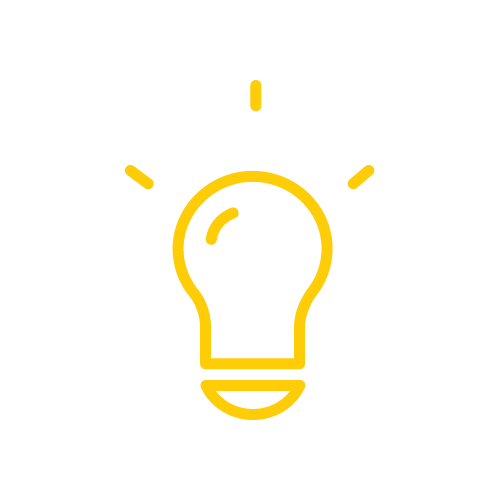 6. Behind The Scenes Reporting
Social Stories, and especially Instagram Stories, are basically like a live reporting tool on the day of the event. Again, you're reaching an extra group of people who couldn't make it to the event. Apart from photos and videos of the venue, the food and the general atmosphere, they might also want to follow a keynote or see a performance through your Social Stories. That's why you should also consider livestreaming some of the most interesting bits of your event content through Stories.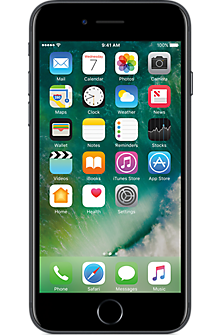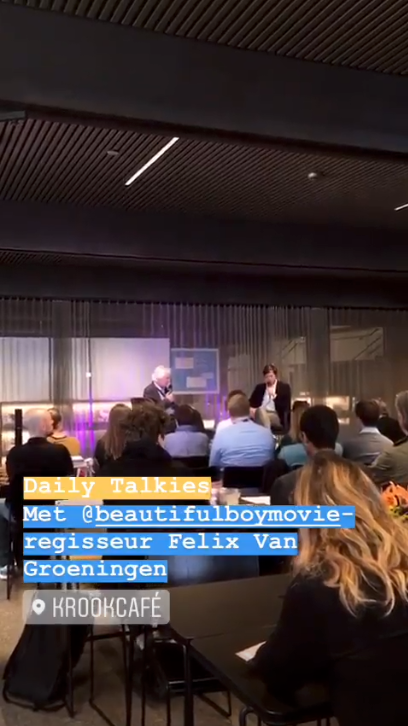 Extra value - Film Fest Gent 2018

Film Fest Gent made a Highlights category on their Instagram
profile called "Talkies". In these highlights, they livestreamed
all the panel talks with guests and actors.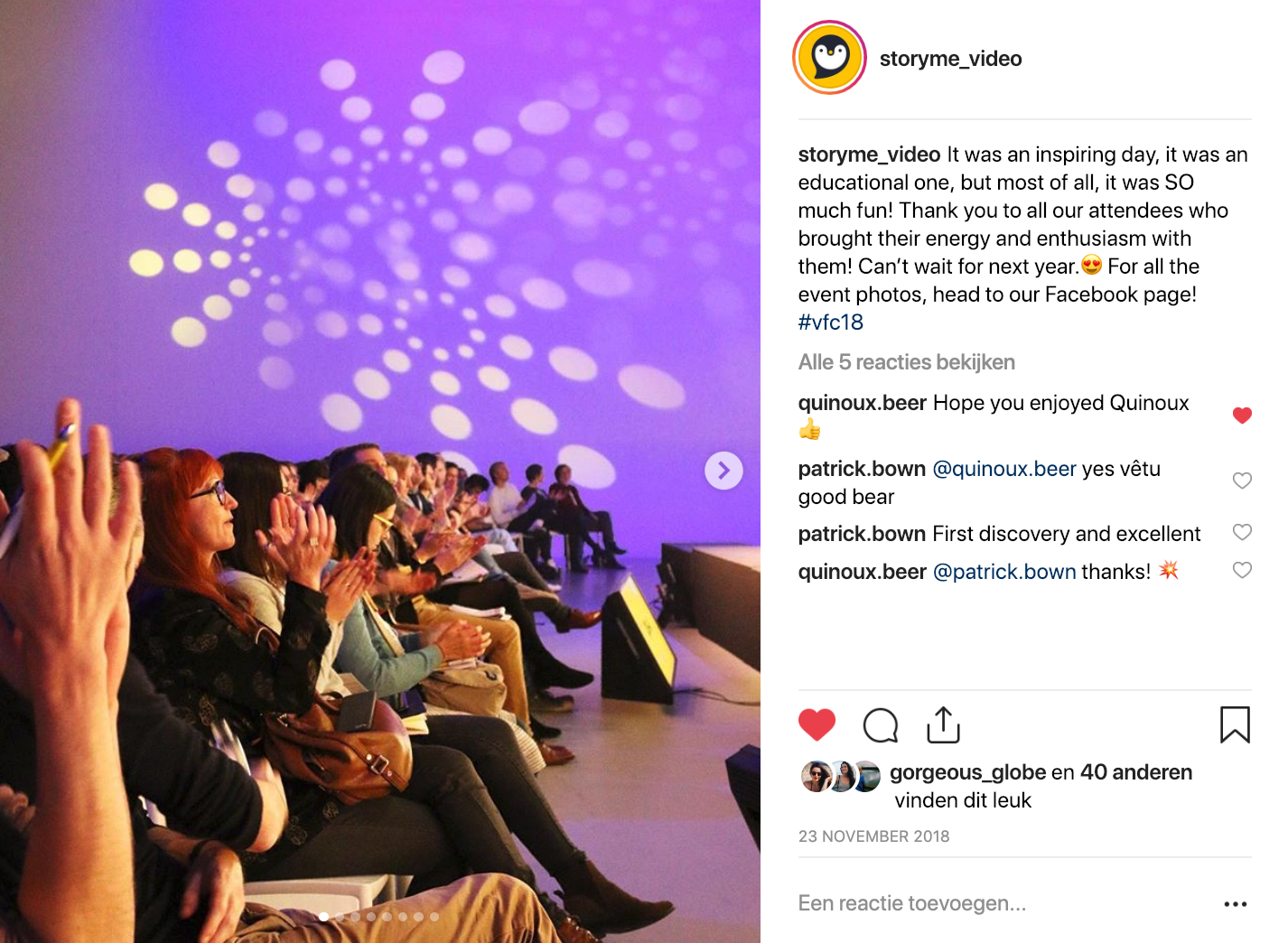 Video First Conference 2018

Of course, it's not just stories you can use throughout the day.
Your social channels will be seeing a lot of traffic before,
throughout and after your event, so keep your feeds up to date
as well! On your feeds, you should pay attention to post more
qualitative images of the venue, the people, the food or anything
else you want to share with your audience.

Tips:

Make sure to use the device with the best possible visual

and audio quality.

Film Fest Gent helped understand the content by summarizing the most important quotes in text on screen.

Tag the people you're filming in a mention sticker. This way, they can also reshare the content on their own

stories.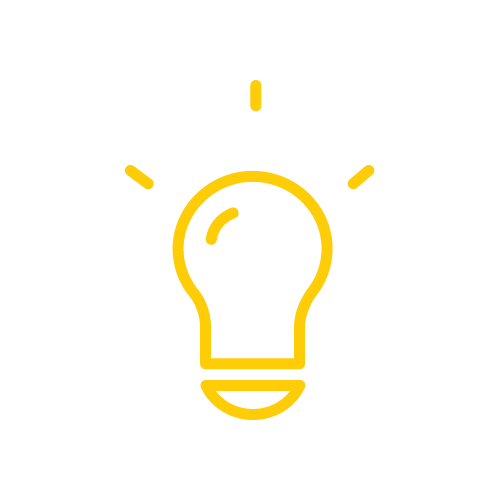 7. User Generated Video Content

During your event, attendees will be using their smartphone to take pictures and videos to share with their own followers. When organizing an event, try to encourage this user generated content with competitions, hashtags or even a social media wall. Your attendees will feel a lot more involved and engaged with your brand if they can share their experience.
Posting several images in a carousel will help your account score better in Instagram's algorithm, because swiping through the pictures is seen as engagement from your audience!
Advantages of User Generated Video:
It's the cheapest and easiest way to get more reach!

The authenticity of User Generated Content often makes it

more powerful than your own communication during your

event.

A unique hashtag allows you to monitor and save what's being

posted about your event. You can repurpose this content later

with the attendees' permission.

People love to see their names pop up on screen, so by creating

a "social media wall" - a screen showing the latest mentions of

your event - you'll encourage them to keep posting throughout

the day.

Showing some social shares on your event screens during

breaks (if you don't have a social wall) also encourages people

to share more content.
6. Behind The Scenes Reporting
So you've probably invited some external speakers, performers or influencers - now's your chance to try and snag them for a quick video interview! It's a perfect time to ask them their opinion on the event, tips and tricks, best practices or more educational content. This way, you're giving extra value to your audience and showing
your interviewee in a different and more casual light.
Instagram Stories interviews with Alex Chofield from Wistia.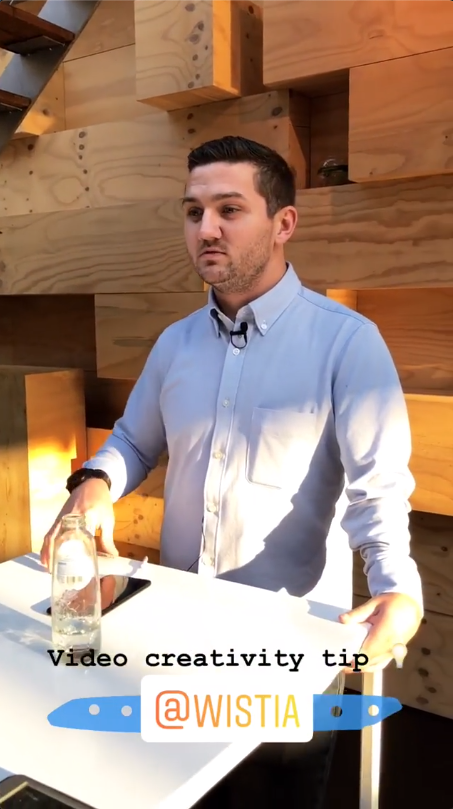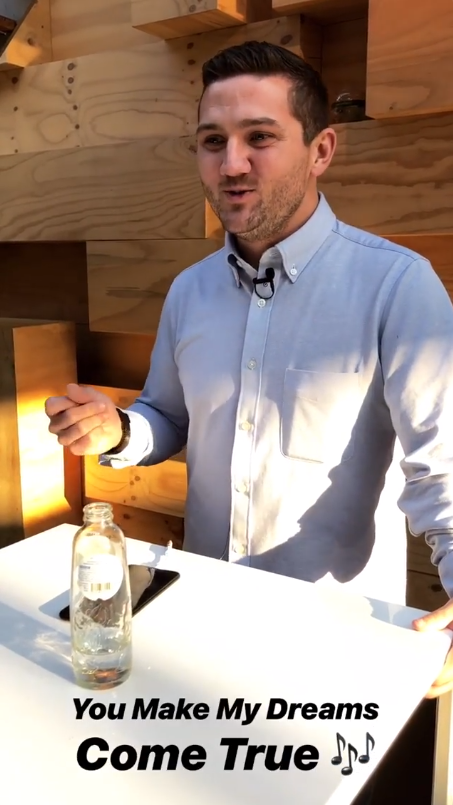 9. Attendee Testimonials

Setting up a testimonial usually takes some work. You need to find a date that works for you and the customer, go down to their offices, set up, do the work, drive back. Rinse and repeat. Now, what if you could walk around or even set up a small video booth at your event and grab a couple of your customers for a quick 1-minute testimonial? It's like killing 10 birds with one stone! We often see that it's these testimonials that make up a big part of an event's aftermovie, too. This gives your event so much more credibility, while also showing next year's potential attendees why the event was worth it.
Tips:
Think about which microphone will be best, as there will be a lot of background noise.

Attendee testimonials can also be really valuable for a smaller event, such as a workshop or lunch & learn. It's a way to convince prospects and clients that they should participate in your next sessions!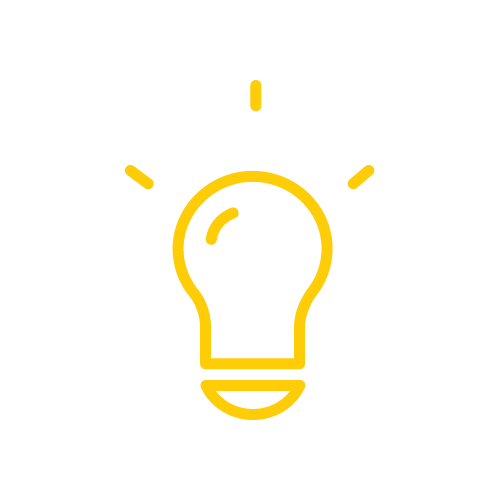 Once your event has closed its doors, video can be a great way to keep the buzz going. Your audience has been following along on your website and social channels - try and keep their attention for a while longer! And yes, we know video production and sharing can take up quite some time, but don't forget that you've created so much content during your event that you can simply repurpose!
1. Thank You Video
Once you've reached the end of your event experience and sent your attendees home happy, don't forget to thank them for coming! You can make a video beforehand, put together some of the event footage afterwards and share that as a thank-you message, or go for a genuine live video on your social stories.
At this point, speed is more important than quality! Leaving too much time between the end of your event and your thank you message won't be as effective and engaging.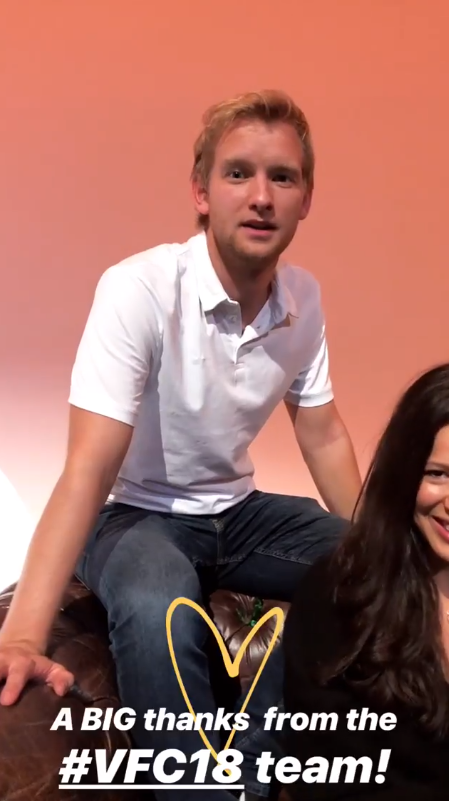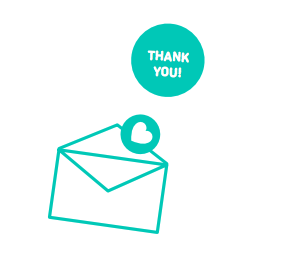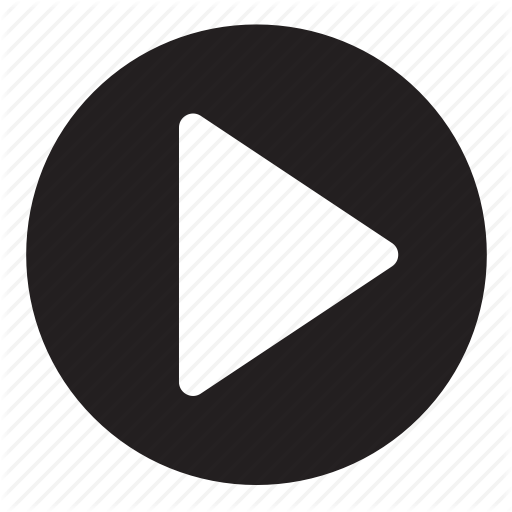 2. Aftermovie
As an event organizer, all you want to achieve is that people look back at your event with a smile on their face and to convince others they want to be part of it next year. It's a marketing must-have and it's what has made festivals like Tomorrowland so huge.
However, it's not just crazy festivals that can have amazing aftermovies - take a look at this example from Hello Tomorrow: the aftermovie of their 2017 Global Summit is inspiring, professional and just makes you want to be a part of their summit!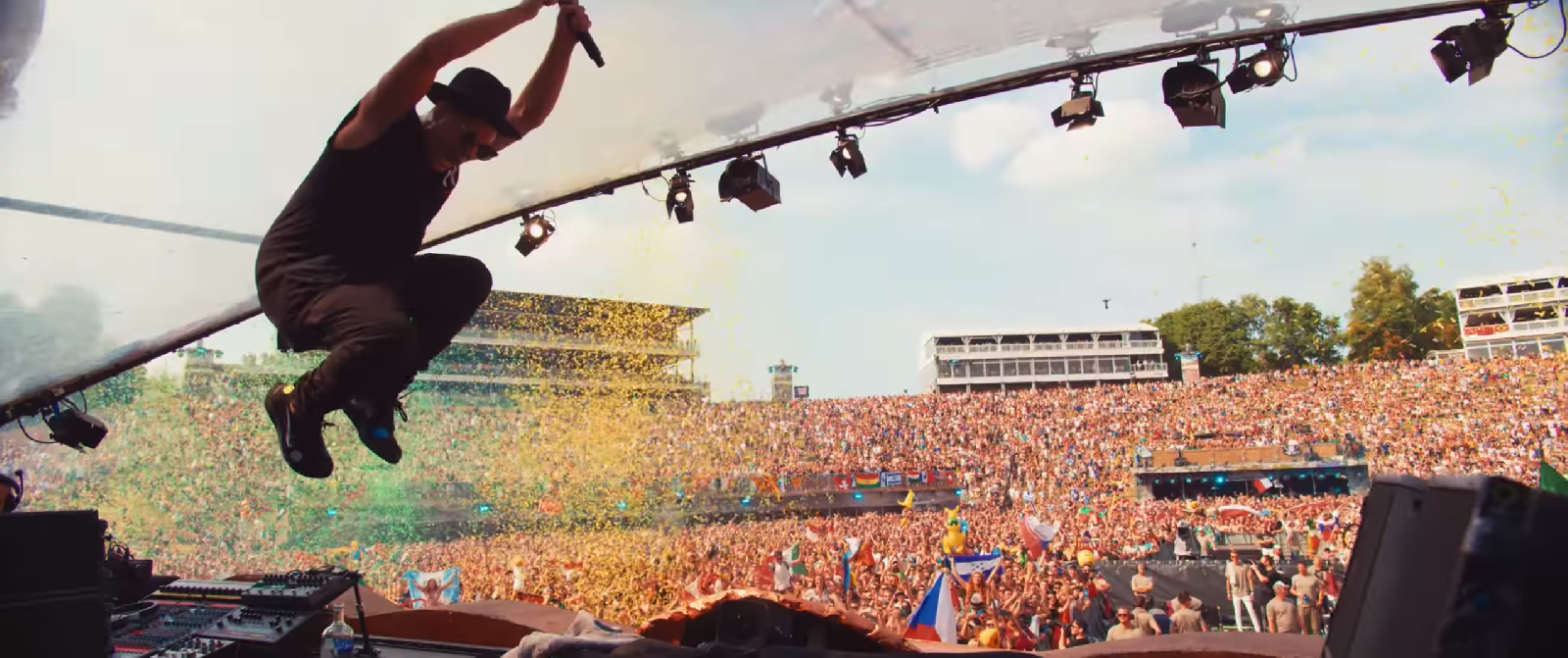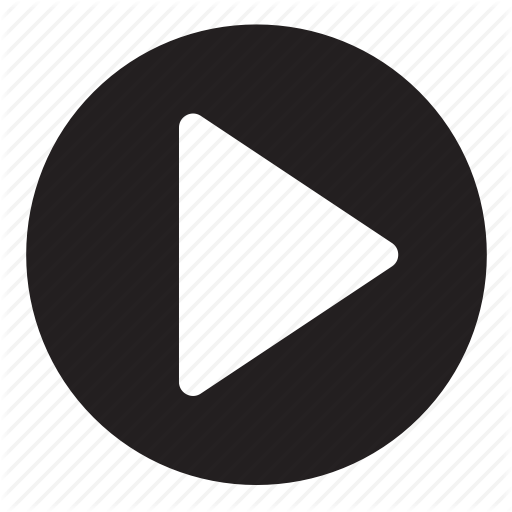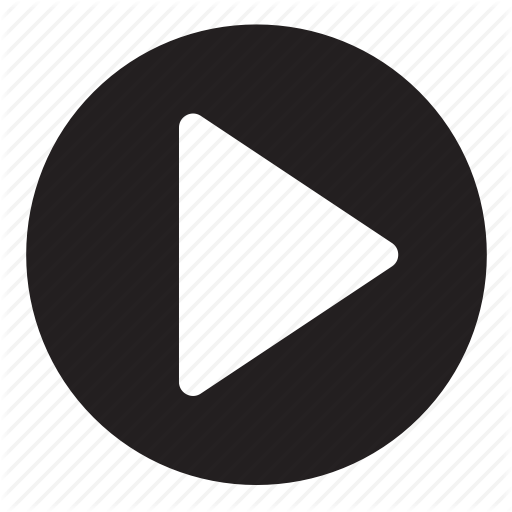 Popular elements of an aftermovie:

Testimonials from speakers, artists or guests.

Timelapse footage giving an idea of how big the crowd was.

Drone images of the location (for higher end events).

A powerful voice-over

A reminder that the same event will be taking place next year.

Quotes from great presentations or acts.

Positive reactions from the crowd: clapping, smiling, etc.

Use a soundtrack that builds up the story.

The list of content you can include in your aftermovie goes on and on, so just remember to get as much footage as possible on the day of your event, from as many different angles and

showing as many different topics as possible!
3. Save The Date for next year
A save the date for the event of next year should go out very soon after the event has ended, sooner than your aftermovie! This way, attendees can pencil in the date in their (mental) agenda and once your aftermovie comes out, your whole audience will be reminded and will be looking forward to next year.

4. UGC: Recap and Wrap-up videos
Even after your event, try to encourage user generated content. A good way to do so is organizing recap videos. People who came to your event might share recap videos or recap articles that you can reshare. If there are any influencers or speakers who you think might be willing to do a recap of your event, talk to them before the
event to set up an agreement!
When StoryMe's CEO Lorenzo went to Wistiafest in Boston with two of our Video Strategists, they gathered lots of footage throughout the event and shared their insights afterwards in a compilation.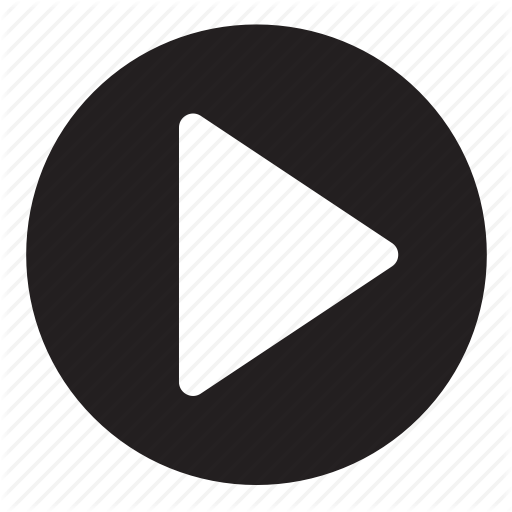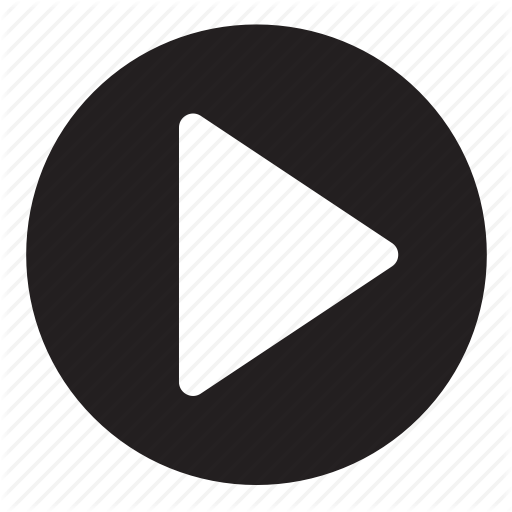 5. Sharing Presentations
Why not leverage the effort you and your speakers put into those carefully crafted presentations by filming the whole thing and sharing it with attendees and new leads a couple of months from now? The only time and effort this asks from you might be a little bit of editing work to trim the video and do some visual & audio
improvements - and you're ready to go!
6. Sharing Interviews

There's so much video content you can make at your event, so don't forget to sort out all this footage and share it every once in a while after the event to keep the buzz going and to keep giving your followers valuable content. At VFC, we took the time to ask some of our speakers a few questions related to their job and not so related to their job (as you've seen in the previous chapter) to share with our audience. Some we shared live on our Instagram Stories, while others like this one with Jennifer Quigly-Jones we shared some time after the event to keep our audience engaged with long-tail content.

An International Explainer Video Company
We hope this information will help you optimize your communication with video next time you're organizing an event! Of course, not many events use each of the video types we've covered, but with some good video contact before, during and after your event, we know you'll get far!

Here are some of the most important video types to keep in mind: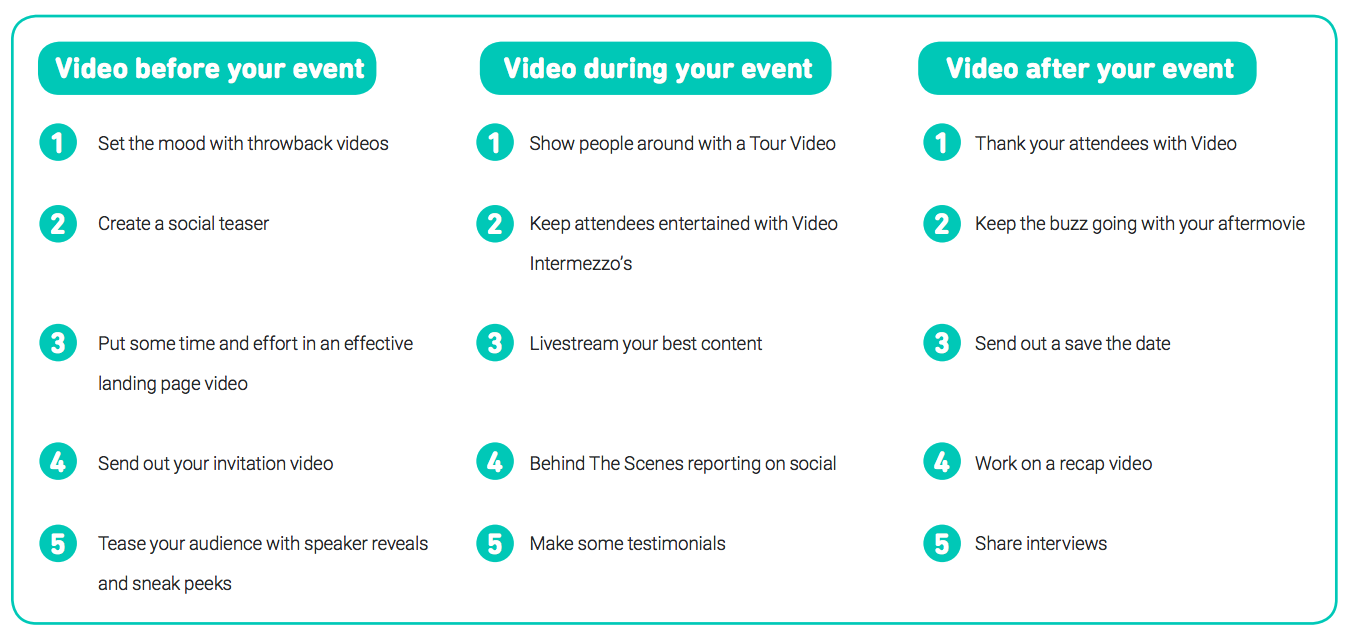 An International Explainer Video Company
We'll cut to the chase. As a video company with years of explainer video production experience under our belt, we know how businesses of all sizes can benefit from visual content that represents their brand, their products, their services, and their people in style! We've worked with top-tier clients like Microsoft, Uber, Lay's and who have seen major Video Marketing results.
As for our team, we have our video roots in animated explainer video, but we also have video experts who specialize in live explainer video production. Basically, any Video Marketing product or service you can imagine, we can execute across multiple channels and sprinkle Video Strategy all over it! Our experts are all about implementing the best video distribution and video strategy out there.
Curious what we can do for you? We have offices in Britain, Belgium, and Bulgaria with people ready to chat video! Reach out!
We create videos & Video Strategies
Our live and animation teams get to work to capture your story, communicate your message, and translate it into awesome Videos that really work. From sound to script, to final edit, our 65 Video Strategists are on it.
But what's a good Video if no one sees it?
Team Video Strategy will create a plan to activate your shiny new Videos. We'll get your Videos in front of the right people, at the right time, and on all the right channels.
When you decide to kickstart a Video Production project this is the way we work.
Production Magic happens at this stage
Take a look at our Showreel