An Introduction to Creating a
Video Marketing Strategy
Video marketing today

The future of video marketing

DIY video marketing

Video types

Defining your goals and analysing results

Creating your first video

Scriptwriting for Video Marketing

Hosting your video

Using video throughout the funnel
We're not breaking any new ground when we say that every brand today needs its own video marketing strategy. We all know that video is the way forward. But the emphasis you need to be putting on video in your campaign is something that has changed.
Video is so important on every platform and channel that it can't just be one slice of your perfectly-crafted marketing pie, it needs to be the main ingredient in the filling. Video marketing needs to play a key role in your outreach and campaign efforts.
The Future of Video Marketing
It's been predicted by a Facebook executive that the social media platform will be made up entirely of video within five years. Video isn't only here to stay; it's still growing.
And although you should of course be optimising your content for Google, you shouldn't be leaving the world's second largest search engine - YouTube - behind. YouTube is not only one of the primary online search tools, but it's also a really important traffic driver for corporate websites.
On top of this, it's become so much easier to produce video marketing content these days. Production equipment is not only more accessible, but far more cost effective than in the past, and with smartphones having the ability to shoot high-quality 4K video there's just no excuse not to get started with video marketing.
Plus with today's audiences lapping up authentic content, your video doesn't even need to be fancy. Your audience loves to see real, authentic content, too.
Before you even think about picking up a camera, you need to understand the different video types to be able to figure out exactly what you want to create and why. Here's a quick rundown:
Demo Videos
Demo videos are pretty simple; you've got a product, and you want to show how it works. Whether it's high-tech computer software or a pineapple peeler, demo videos can help you explain.
Brand Videos
Brand videos are a key ingredient in a company's bigger advertising campaign to showcase their vision, mission, products or services. As well as this, brand videos give you the chance to highlight the why and the what of your brand, to attract the right audience.
Video Blog
A video blog is a great way to give a feel of your corporate identity while giving an authentic behind-the-scenes shot of your company. On top of this, a video blog can be a funny and entertaining way to get your audience engaged about your company and what you do.
Event Videos
Event videos are the perfect opportunity to show just how inspiring and awesome your company's events are. Maybe you've got a conference coming up, a fundraiser, or even a summer BBQ? Event videos can help to advertise your upcoming event, and also keep people up-to-date and informed during the event itself. Plus, by getting the whole thing on camera you can create a showreel that showcases your event and ethos all year round.
Expert Interviews
It never hurts to have experts, influencers or thought leaders in your industry do short interviews on camera. Expert interviews give you the chance to get pearls of wisdom or new points of view in front of your target audience. You can use expert interviews to build trust and credibility, and educate your audience on the industry.
How-To Videos
How-to videos are a great opportunity to teach your viewers something new. How-to videos can give your audience the background they need to better understand your solution, while also helping to establish your brand as a thought leader.
Explainer Videos
Explainer videos explain your product or service in a short time and can help your audience understand why they should spend their hard-earned cash on it. Explainer videos often tell a fictional story of how a company's solution is the answer to a problem experienced by their core buyer persona. There are two main types of explainer videos:
1. Animated Explainer Videos
Animated explainer videos are a fun way to explain what you offer and can highlight what makes your product or service unique, in a simple and effective way. Animated explainer videos are also especially useful when it comes to explaining sensitive topics, intangible ideas or complex concepts. Check out one of our best animated explainer videos here.
2. Live Explainer Videos
Live explainer videos allow you to explain your product or service in a more emotive way, human to human. Because they use footage of real people, live explainer videos help to create a connection with the audience and make your product more tangible by showing how it works in real life. Check out a great example of live explainer videos right here.
Live and Animation Videos

Combining both styles in one video can make your video game even stronger. Animation lifts a live video by adding another dimension of creativity and humor that keeps your audience hooked for even longer.
Testimonial Videos
The best tools at any company's disposal are its loyal, happy customers. Testimonial videos give your clients the chance to talk about their experience working with you and explain how you helped them reach their goals. A few good testimonial videos on your website can really help to build trust and show your audience how well your product or service works.
Video Signatures
Video signatures let you and your colleagues give a bit more personality to your emails. A fun, snappy message in the form of video signatures not only shows the friendly face behind the name, but helps your clients feel more connected to who they're working with.
Logo Animation Videos
Logo animation videos are a short and sweet way to instantly brighten your website and social media pages. They can help you stand out from the crowd and trigger potential clients.
Phototeaser Videos
Phototeaser videos are snackable videos that are easy for your target audience to digest. They're short enough to keep viewers engaged until the very end and are perfect for social media sharing!
Stopmotion Video
Stopmotion video is a way of creating a video using a series of photos without the need for animation. A stopmotion video is a fun and visually appealing way to impress your audience and make sure they remember your company or product.
Loop or GIF
A loop or GIF is a very short, eye-catching video created by setting a key scene or visual on repeat. The movement and humor of a loop or GIF help to catch the attention of the viewer and create an easy-to-consume video that gets your key message across again and again!
Cinemagraph Video
A cinemagraph video gives a bit of sparkle to a regular image by adding a hint of motion. High-quality photos are given the magic touch to produce beautiful results that offer something different.
Mini Course Videos
Some topics are complex or lengthy enough that they need a series of explanations - or mini course videos - to really get the point across. Mini course videos are handy for delving deep into a topic while showing expertise and claiming thought leadership.
Video Articles
Video articles let you jazz up those old texts and make the information more visually appealing. Plus by transforming your text into a video that grabs your audience's attention, video articles can help to drive more traffic to your website.
YouTube Ads
With only 5 seconds to grab a viewer's attention and convince them not to skip, creating YouTube ads is an art. But when done right, YouTube ads can increase sales or brand awareness, and trigger your audience while they're on YouTube.
TV Ads
Unique TV ads can get your audience talking. By incorporating sound, images and movement, TV ads let you showcase your product to a wide audience in an eye-catching way.
Lifehack Videos
Everyone loves lifehack videos, whether they show the easiest way to cut a mango or a solution to stop socks getting lost in the laundry. Lifehack videos contain simple, valuable, shareable tricks about your product that can make your customer's life easier, so why not help them out?
Livestream Videos
Showing your company's interviews, presentations and events in real-time through livestream videos builds bonds with your audience by giving them a peek behind-the-scenes. Encourage viewers to comment on your livestream videos and ask questions for yet more engagement.
360-Degree Videos
360-degree videos give your audience a whole new experience. Viewers can scroll around to see a video from whichever angle they choose, giving them complete control over what they see. The spherical video style of 360-degree videos is best for experiencing a location or event like a music festival or diving with sharks.
Virtual Reality Videos
Virtual reality videos allow your audience to experience something in a way that might normally be difficult or impossible. Virtual reality videos give the viewer control of their environment; they have the ability to move around and interact with their surroundings, for example picking up objects, and opening and closing doors. Virtual reality videos put the viewer in the driving seat.
Augmented Reality
Augmented reality is an enhanced version of reality. By adding a digital layer to your video view of the world, augmented reality allows you to simulate situations and objects. The technology lets viewers experience personalized content and products in an e-commerce setting, giving them a really memorable viewing experience.
Personalised Messages
Sometimes emails are just too predictable. Recording personalised messages to send to a client to continue a conversation or sum up a meeting can be a great way to give them that moment of delight and drive them further down the purchasing funnel. Soapbox or Loom are examples of some super-simple video tools that can help.
Defining your goals and analysing results
Fundamentals of creating your video marketing strategy
So, now you know more about video marketing than you ever have before. You know about making videos, you know where to host them, and you're eager to get started. But there's one thing to think about before you start making masterpieces.
You've got to clearly define the goals for your video marketing strategy and find the right metrics to help you measure its success. There might be multiple goals like increasing brand awareness, improving engagement, or bumping up conversions. But it's best to be selective and stick to one or two goals per video. If you have too many, your videos lose focus and you risk your viewers not knowing what action to take.
Defining your video marketing goals
When you're considering what your goals are, be sure to keep your buyer persona and target audience in mind. How old are they? What do they do? What are their interests? How do they consume media? What stage of the customer journey are they in? These are all important questions in determining the type of video you should be making and where it should be posted. For example, if your target audience is unfamiliar with your company, it's better to create a brand awareness video before making a detailed product video. And it'll need hosting on a site with a large reach, such as YouTube.
Understanding the success of your video marketing
Now for the technics; the metrics. Metrics help you to understand the performance of your videos and measure their success. Although it's tempting, you shouldn't get too fixated on the view count of your video. There are a variety of different metrics that can give you valuable information for your campaign:
View Count
As the name clearly states, the view count is the number of times your video has been viewed, and is also referred to as reach. If your goal is to improve brand awareness and get your content seen by as many people as possible, view count is great to track. But don't forget that each hosting platform measures a view differently. A view on YouTube is 30 seconds long, while a view on Facebook is only 3 seconds.
Play Rate
Play rate is the percentage of people who've pressed play on your video divided by the number of impressions it's received. The play rate metric helps to determine how relevant and appealing your video is; if thousands of people are seeing your video but only a few are actually pressing play, your content might need updating.
Social shares and comments
Shares and comments on social media are good indicators of how relevant and up-to-date your content is with your target audience. If a viewer watches your video and better yet, shares it with their network, your content is most likely hitting the spot. Plus the more social shares a video gets, the more times it'll be viewed. The social sharing and comments metric is a good one to track if you're wanting to reach a lot of people with your video.
Video Completions
Video completions reflect the number of times your video has been watched from start to finish. Knowing how many people have taken the time to see your video in its entirety can be a more reliable metric than view count when trying to determine the success of your video.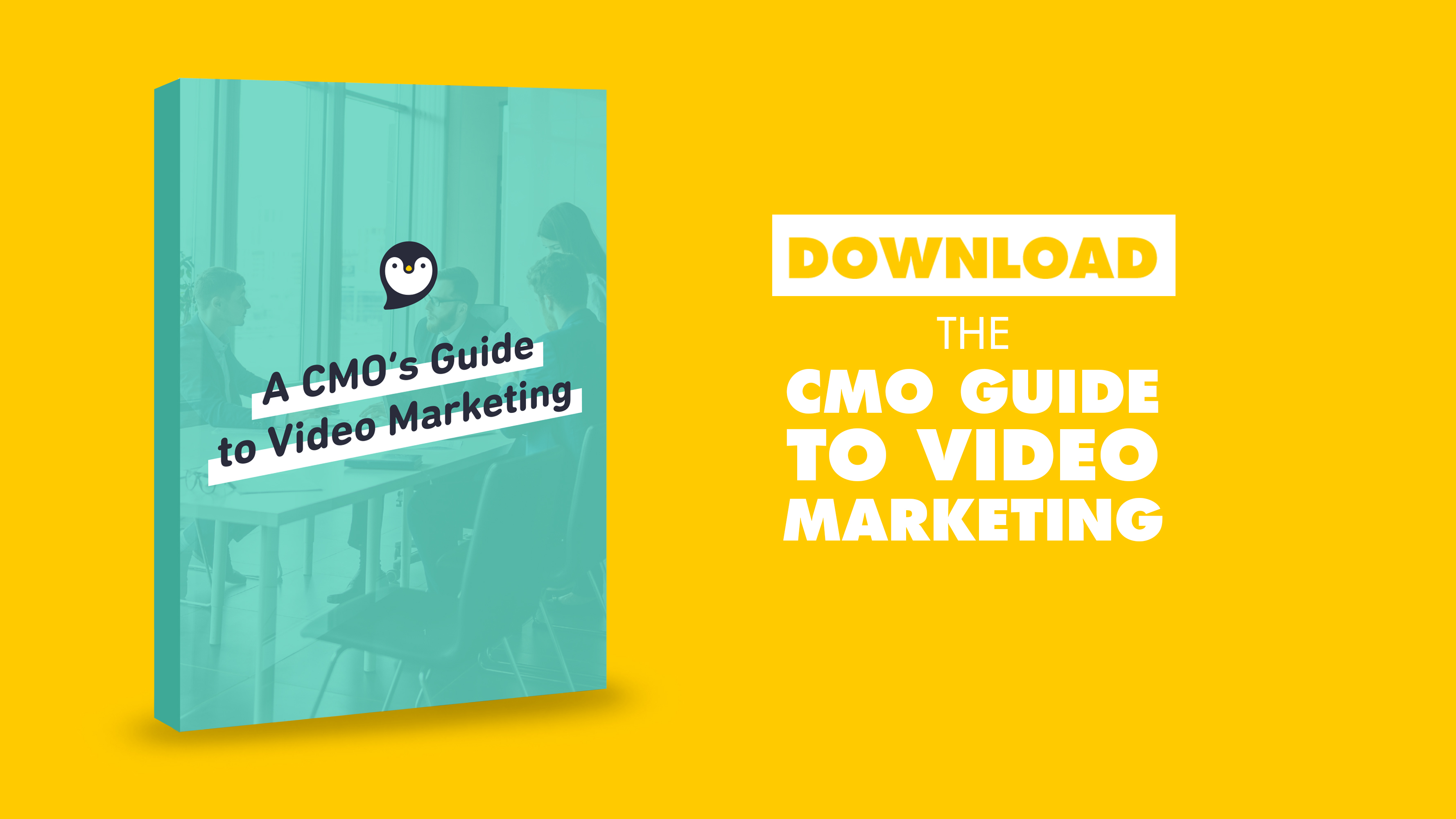 Completion Rate

Completion rate of your video is the number of people who watched the entire video, divided by the number of people who have played it at all. Completion rate is important for understanding your audience's reaction to your video. For example, a low completion rate suggests that viewers are dropping off at a certain point in the video. This could be a sign that your content isn't engaging enough, or isn't well-suited to your target audience.
Click-Through Rate
Click-through rate (CTR) is the number of times your call to action (CTA) is clicked, divided by the number of times it is viewed. Click-through rate is a great way of assessing how effective your video is at convincing people to take the desired action. A low click-through rate might mean that you need to reconsider your call to action's design or wording.
Conversion Rate
Conversion rate is the number of times visitors completed the desired action, divided by the number of clicks on the call to action. For example, if the intention is for viewers to sign up for a free trial, the conversion rate gives an idea of the effectiveness of the video and call to action. Try adding a video to your landing page to see if it bumps up your conversion rate.
Bounce Rate and Time on Page
If you're considering adding a video to your webpage, keep an eye on the page's bounce rate. This is the amount of time people spend on a single-page visit before leaving again. Once you've added the video, check the metrics regularly to see if the video is changing your viewers' interaction with content and encouraging them to visit more of your site.
Creating your first video
Getting prepared for your first video
Now that you're clued up on every kind of video on offer, you need to think about what exactly you want to achieve with your first video. It's essential to be clear on what action you'd like your audience to complete after watching the video, as this will influence almost every decision you make during its production.
But that's not all. Without agreeing on a clear purpose for the video, you're likely to find yourself in an endless loop of shooting, re-shooting and editing. So set your goals straight from the start.
Use a questionnaire tool like Google Forms or SurveyMonkey to make it easier for every stakeholder of the project to have their say on what the video should incorporate.
Things to consider before starting your first video
What's your video marketing strategy?
What are you trying to do with your video? Launch a new product range? Drive more traffic to your website? Encourage people to sign up for an event? Establish your video strategy clearly from the beginning.
Who is the target audience of your video?
Which buyer persona are you trying to target with your video? This might be a particular segment of your company's usual target audience.
What social channels are you planning to use for your video?
Will you put your video on Facebook, or on your landing page? It's great to be able to use videos on multiple social channels, but start off with one where you're sure your video will be discovered by your target audience.
What's the deadline for your first video?
Make a clear timeline and keep this in mind throughout the process. Is there a particular event or launch that your video needs to be ready for? A video that needs to be finished tomorrow will have a different budget and scope than one due in three months' time.
What's the budget for promoting your video?
Video is an expensive thing to create. So do your research, think carefully, and be realistic about how much money you can spend on your video marketing strategy.
What are the creative needs of your video marketing strategy?
Keeping in mind the budget, timeline, and the skills and resources you already have, think about the creative requirements for your video. What and who will you need to produce the right video to kickstart your video marketing strategy?
When will your video be considered successful?
Select a few key performance indicators that correspond with the goals of your video. Once your video is finished and up and running, you'll be able to measure its success.
Scriptwriting for Video Marketing
Why is scriptwriting for video marketing so important?
Some of the best videos come completely unscripted, such as powerful documentaries or spontaneous vlogs. But when it comes to video for business, it's always better to start with a script; this way you can be sure you'll end up with a structured video that has a clear message.
Key things to know about scriptwriting for video marketing
Start off with an outline for your story. List your key points in a logical order and think of what you really can't afford to miss.
It helps to draft your script in Google Docs as this allows you to work together with colleagues and get real-time feedback. Use the "Insert > Table" trick to get a two-column script layout, putting your voiceover text on the left and visual ideas on the right.
Writing a script for a business video isn't about building up a dramatic story over the course of the video. You've got to hook the viewer early on so you don't lose their attention. Get them interested by establishing the purpose of the video in the first few sentences, especially when it's an educational or explainer video.
How to write for video marketing
Once you've got a few videos on the production line, you'll notice a key difference in the language used for a video marketing script compared to a business blog post. Language should be clear, informal and conversational, and is often best written in first person. Stay away from complex sentence structures or overly-sophisticated wording. The trick of a video marketing script is to keep the language concise, while also avoiding jargon and buzzwords. Visuals can be a big part of telling a story, so attempt to use fewer words and rely more on what you see on-screen.
The length of a video script
The length of a video marketing script is surprisingly short. We're talking a maximum of 150 words for a one-minute video. Online script timers can calculate video script length based on word count, so keep one handy as you write and edit.
Testing your video script
Once you think your video script is ready, it's time to test it. A table read is the best way to see how the words sound out loud rather than just on paper, and to smooth out any lumps or bumps in the story. Gather a few people- both writers and non-writers- and read through the script multiple times. If you find yourself reading a line differently to what you've got on paper, ask yourself why and consider adapting the script accordingly.
YouTube as a video hosting platform

If you ask anyone what their most commonly-used online video platform is, they'll probably say Youtube. This isn't a surprise. YouTube is the largest video hosting platform, the second largest search platform after Google, and the third most visited website in the world. 5 billion videos are watched on it every single day. Plus, it's totally free to upload and optimise your video content. It's a no-brainer.
Pros of YouTube

YouTube is the leading video sharing platform, giving your video content the largest possible reach. There's no cost to upload, host and optimize videos, and it offers free, unlimited storage.

It's easy to upload, embed and share on YouTube, plus it supports 360-degree video.

YouTube videos are hosted on individual channels, so the platform lets you build a group of dedicated subscribers. Users who follow your channel are therefore more likely to come across and watch your other video content. Plus because YouTube is a searchable video hosting platform, people can find video content on their own.

YouTube allows videos to be organised into playlists within a channel itself, to help your audience find exactly what they're looking for. By creating playlists within other channels, you can also inadvertently lead people to your own channel.

The social aspect of YouTube means viewers can engage with your content by liking and commenting on videos, providing another way to interact with your audience.

YouTube is best used for entertaining, educating, and building a community around your brand. Plus if you're just looking for a simple solution to get your video in a landing page, YouTube is the answer.
Cons of YouTube
Despite being able to utilise video ads yourself, the high number of ads and clutter from other advertisers can affect your audience's viewing experience. Plus this means that viewers are seeing content other than your own, which isn't always what you want.

YouTube isn't customisable. This means your videos will be viewed within the YouTube player with its recognisable colours and branding.

YouTube doesn't offer analytics, so although your videos might get a lot of reach, you won't know a huge amount about it.

YouTubers get addicted, fast. Although this isn't necessarily bad, it does mean that once users are on the platform they often hang around to watch a bunch of other videos as well as yours, making it hard to drive traffic back to your site.
Vimeo as a video hosting platform
Vimeo is next on the list after YouTube, being the second largest video hosting platform there is. Although Vimeo's audience numbers are smaller at 715 million views per month, the niche platform has a few tricks up its sleeve that make it a popular choice for content creators and viewers.

Vimeo as a video hosting platform
Vimeo is next on the list after YouTube, being the second largest video hosting platform there is. Although Vimeo's audience numbers are smaller at 715 million views per month, the niche platform has a few tricks up its sleeve that make it a popular choice for content creators and viewers.
Pros of Vimeo
Videos uploaded to Vimeo are generally of higher, more artistic quality, and the platform tends to attract more niche audiences, meaning fewer competitors. It also supports 360-degree video.

Vimeo has very limited ads and commercials so as not to damage the viewing experience for users.

It's the video hosting platform of choice for professionals. Vimeo offers various paid account options which are well-suited to businesses, with benefits like additional storage, advanced analytics, limited customisation, customer support, and access to lead generation tools. Not only that, Vimeo also partners with businesses to produce high quality marketing content.

By suggesting only your own videos at the end of each video play, Vimeo encourages viewers to watch more of your content and spend more time on your channel.
Cons of Vimeo
If your video strategy relies more on quantity than quality and your main goal is increasing your reach rather than putting out beautifully crafted videos, Vimeo might not be the best way to go.

Vimeo suffers from lower traffic than platforms like YouTube, because not many users go to the site organically. It's also not known for its ability to drive traffic or help with SEO, giving the platform a limited reach.

To unlock most of the best features of Vimeo you need to have a paid account; the free version offers limited options. Vimeo is therefore a bigger investment.
Vidyard as a hosting platform

Vidyard is a video platform that goes further than just hosting and management. It was made specifically for businesses, and lets you become completely video-enabled with experiences, engagement and insights.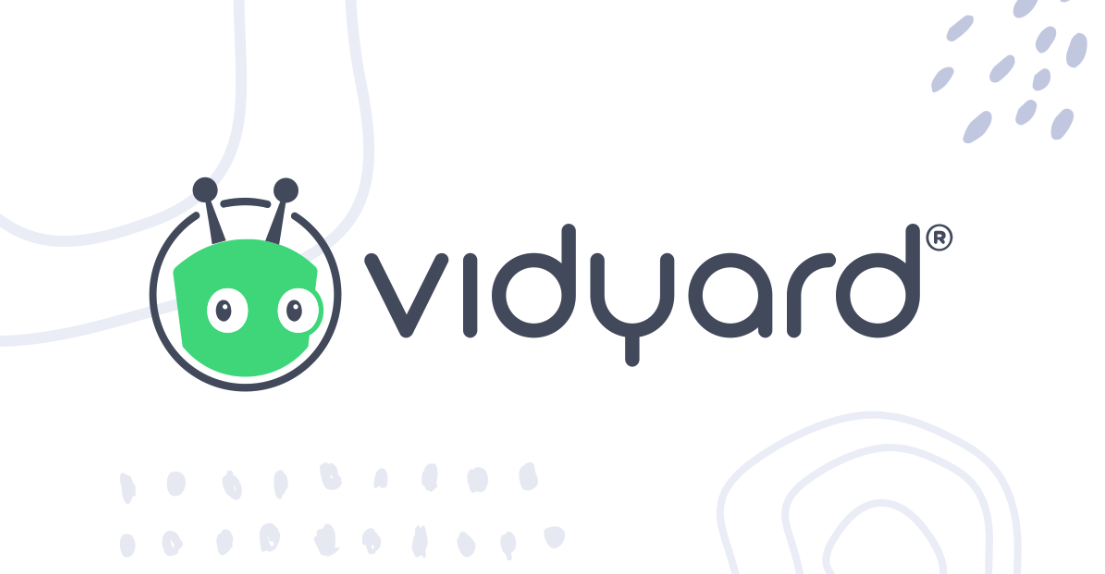 Pros of Vidyard

Vidyard has many advantages for companies wanting to implement video in their marketing strategy with its customisable player and clickable links. You can also live-stream, and create video hubs ad playlists.

A particularly impressive feature of Vidyard is the ability to personalise videos by putting the viewer's name or company right into the video itself. This can be handy for your marketing and sales strategies once you're further down the funnel.

Vidyard GoVideo works like Soapbox and lets you record video messages to jazz up your client communication. Best of all, it's free and you don't even need an account.

With Vidyard you can publish and update to all of your channels - your website, Instagram and Facebook - from one central location.

The platform gives you loads of analytics and viewer insights, for example seeing what kinds of video content your audience likes and how they watch it. Channeling these insights straight into your marketing automation software or CRM means you can stay updated on your prospects' activity.
Cons of Vidyard
Vidyard's paid plans are all entirely customised, which means that the price you pay is based on the features you include. While this means you only pay for the features you use, if you're looking for an all-in plan, it can get really pricey.

With so many options to host your videos for free, paying for hosting with Vidyard could be seen as an unnecessary expense.

Unlike YouTube and Vimeo, Vidyard is a video hosting platform rather than a search engine. For those who want their videos to be viewable exclusively, this can be a benefit. However if your goal is to get visibility and higher view counts, Vidyard won't necessarily do the trick.
Wistia as a hosting platform

Wistia is the perfect solution if you want video to be seamlessly incorporated into your website without any hint of an external channel like YouTube or Vimeo. You can embed video content directly into your landing page so that users can play it inline.
Pros of Wistia

Wistia has a range of great analytics such as viewer-based tracking, video heat maps and engagement graphs, plus it can be linked to your CRM to get metadata on your prospects.

It gives you the power to customise and personalise your video content - and player - with captions, links, calls to action and gated content, making it a great lead generation tool.

Wistia is a great solution for professionals due to its high level of security and more professional appearance. On top of this, it doesn't have ads, and can strengthen your SEO.

Overall, Wistia is the best solution when it comes to marketing, sales and lead generation. It's also easy to use and it's free up to a certain number of videos.
Cons of Wistia
Despite offering excellent lead-gen and marketing tools, the Wistia player is hard to read and takes more time to load. The longer the load time, the less points you'll receive from Google and the worse your load value will be.

Because of the features Wistia can offer, it's a more costly option.

Similarly to Vidyard, Wistia is truly a video hosting platform and therefore won't be stumbled upon so easily by passing strangers. Depending on your needs, this can be a negative to investing in the platform for your video marketing strategy.

Using video throughout the funnel
The importance of the right video marketing strategy
Video isn't just a quick solution for a business. Making an expensive explainer video for your website and hoping it's enough to generate leads, or creating a bunch of social videos to advertise a new product without thought for the target audience, just isn't going to work. The best way to get results out of video is to make a commitment to it. It's all about creating a detailed video marketing strategy that covers your marketing and sales funnel from start to finish.
The inbound marketing approach
The inbound marketing approach focuses on attracting customers by giving them content that acknowledges their challenges, and provides a solution to their problem. It guides consumers through the journey from becoming aware of a product or service, to evaluating it, to making a final purchase.
Stages of the inbound marketing journey
Each stage of the inbound marketing journey requires a different type of video. It's best to plan to create at least two videos for each stage, each with their own call-to-action to push your audience further down the funnel. Then keep an eye on your conversion rates over time and fill in the gaps in your content where things are missing.
Using video marketing to attract
The first role of the inbound marketing methodology is to attract people and turn them into visitors. At this beginning stage, consumers are identifying their challenges and deciding whether their goal should be a priority. So if your videos can understand the problems your potential customers are having and they introduce a possible solution, they're likely to do the trick.
The real goal here is to expand your reach and build trust. But to make your video something people are going to want to share, it needs to be entertaining enough while also presenting you as an authority on the topic.
Types of video that can help attract
'Attract' videos come in different shapes and sizes:
Snackable social videos highlight your brand's personality

Thought-leadership videos establish you as a source of knowledge

Brand videos communicate your mission and values

Explainer videos and how-to videos provide solutions to your audience's difficulties
But there's one important thing to keep in mind; these videos shouldn't focus too much on your specific product. Concentrate on letting your brand values shine and tempt your audience to delve deeper into your product line. And remember that different channels mean different strategies; for example a video for Facebook will need to work without sound and might require a different ratio to other platforms.
Using video marketing to convert
Once you've got visitors and people watching your videos, they need to be converted into leads. Most of the time this means gathering some kind of contact information using a form. Video content can be a handy component to add to the form as it presents a solution to the buyer's problem.
Types of video that can help convert
'Convert' videos are ultimately intended to educate. Further along the chain from 'attract' videos, convert videos are an opportunity to explain what you really do and offer, in more depth.
Some examples are:
Webinars filled with tactical tips and advice

Product demos sent via email

Landing page promo videos

Case studies

Explainer and how-to videos
Using video marketing to close
Your video marketing strategy has got you a new audience and you've converted the right visitors into leads. Now for the most important bit; closing those leads into customers.
Surprisingly, this stage is often overlooked by marketers and salespeople, despite being one of the key moments in the journey. At this point, the consumer is considering his options and deciding whether to make the purchase.
Types of video that can help close
The goal of a 'Close' video is to get your audience imagining what it's like to use your product or service, and having great results. Videos can show the functionality of a product and leverage emotions in a way that written descriptions can't- which is why 4 times as many customers would rather watch a video about a product than read about it.
Some of the best 'Close' videos include:
Testimonials of customers with authentic experiences

In-depth product demos

Personalised videos that explain exactly how your product can help their business
Using video marketing to delight
You'd be wrong to think that once a purchase has been made, the job is done. Video marketing can still play a major part in leveraging the post-conversion stage of the funnel, in the 'delight' stage. By continuing to give your users valuable content, they're more likely to spread the word to their connections about their experience or up-sell it to others. The result of a great 'delight' video is a bunch of passionate brand ambassadors.
Types of video that can help delight
Sending a thank you video immediately after purchase is a great first 'delight' video to welcome customers to the community

Onboarding videos can help get them started with their purchase

Educational courses and product training videos give customers the chance to expand their knowledge over time
We create Videos & Video Strategies
Our live and animation teams get to work to capture your story, communicate your message, and translate it into awesome Videos that really work. From sound to script, to final edit, our 45+ Video Strategists are on it.
But what's a good Video if no one sees it?
Team Video Strategy will create a plan to activate your shiny new Videos. We'll get your Videos in front of the right people, at the right time, and on all the right channels.
When you decide to kickstart a Video Production project this is the way we work.
Production -
Magic happens at this stage
Take a look at our Showreel